Kazakhstan is an ideal candidate to host US-DPRK Summit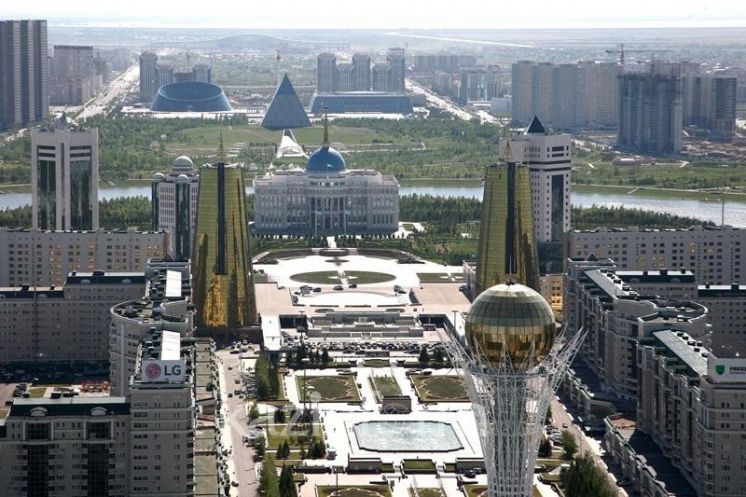 ASTANA. KAZINFORM - The upcoming talks in May this year between the United States of America and the Democratic People's Republic of Korea will undoubtedly become the largest historic event in the global nuclear disarmament and non-proliferation regime.
In accordance with the Treaty on the Non-Proliferation of Nuclear Weapons (NPT), which is the cornerstone of international security and nuclear disarmament, only five states - the United States, Great Britain, France, Russia and China - have the right to own nuclear weapons.
Four states - Israel, India, Pakistan and the DPRK - are outside the NPT. At the same time, North Korea was a party to this Treaty, but later withdrew from it.

In accordance with the final document of the 2010 NPT Review Conference which was adopted by consensus by 172 participating States, the Conference strongly urged 'the Democratic People's Republic of Korea to fulfil the commitments under the Six-Party Talks, including the complete and verifiable abandonment of all nuclear weapons and existing nuclear programs in accordance with the September 2005 joint statement, and urges the Democratic People's Republic of Korea to return, at an early date, to the Treaty and to its adherence with its IAEA safeguards agreement'.

At the same time, the issue of the venue for the talks remains open - and Kazakhstan is an ideal candidate, both politically and geographically.

Kazakhstan itself suffered from nuclear weapons tests, and later voluntarily abandoned the world's fourth-largest nuclear arsenal.

Since its independence in 1991, Kazakhstan has made a significant contribution to strengthening global and regional security. Among the latest ones, on August 29, 2017 Astana hosted the opening ceremony of the IAEA Low Enriched Uranium Bank facility built in the country.

In addition, Kazakhstan has extensive experience in organizing negotiations and has the entire necessary infrastructure.

Thus, holding of negotiations in Kazakhstan would have been deeply symbolic and served a good basis for reaching mutually acceptable agreements.

On January 19, 2018, in his speech at the UN Security Council session on Non-proliferation of WMDs and confidence-building measures, the President of Kazakhstan Nursultan Nazarbayev, in particular, stressed: "We advocate the provision of "nuclear five" guarantees for the security of the DPRK as an important condition for creating an atmosphere of trust and the return of Pyongyang to the negotiating table. Kazakhstan is ready to provide a platform for negotiations, if necessary, among the parties involved."

The successful negotiations on the fulfilment of the obligations undertaken by the DPRK will serve to strengthen seriously the nuclear non-proliferation and disarmament regime and will be an important step forward towards a world free of nuclear weapons.
Alimzhan Akhmetov is the Director of Center for International Security and Policy